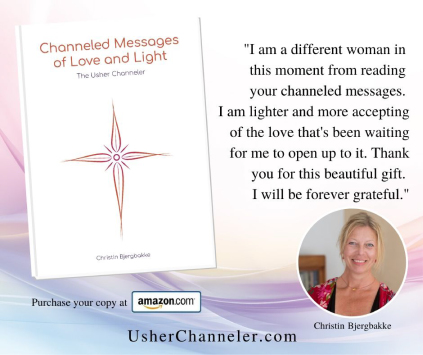 Now available on Amazon,
Channeled Messages of Love and Light.
Launch date January, 21st. 2020.
10% of sales are being donated to the charity organisation "Doctors without Borders" as a special way of giving back to those individuals taking care of others unconditionally and paying forward the generous gifts that Christin has received over the years.
Click on the image for forwarding link to Amazon.com