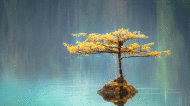 How to not become
You know those days filled with frustration, confusion and sadness?
You are frustrated as to why your life isn't evolving like you had hoped and planned for. You are confused about what you are doing wrong. You are sad about why you are not able to be happy and get the same results as others….
Pearlescent
When you wrap the ugly part - that which causes pain and distraction - in beauty and Light you transform darkness into Light.
It is not all darkness that is created in order to do evil. Most times the darkness has a specific purpose of making ....