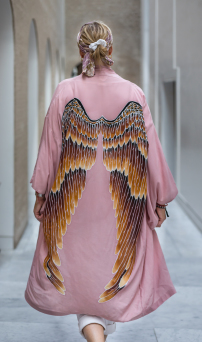 Walking with Angels
Do you ever wonder how it would feel to be accompanied by angels? You know, never feeling alone, always feeling safe, loved and protected?
It is a most wonderful feeling. You should try it.
I connect to my guides and angels everyday and know they are always close by. Some days I ask for specific guidance, other days its more a need to touch ground and remember that we are connected, I am protected, blessed and loved. By this I am daily reminded of my connection to the Divine and the limitless access to Light.
"But how?".
It is easy, you just have to ask and trust the process.